Community Events Close To Our Hearts
CRCAZ is very proud to be a part of these charities and the brilliant support they bring to their community! Over the years we have been fortunate to participate in events that inspire your heart while raising the funds needed for programs and services making a real difference in people's lives. Please feel free to browse our photos, click on the links to learn more, or sign up for the next event and be a part of our team!
BAG IT is designed to assist anyone with any type of cancer.

Colon Cancer Alliance – Undy 5000

The Colon Cancer Alliance (CCA) is a community that provides hope and support to patients and their families, while saving lives through prevention, research and patient support services. Our vision is for a world free of colon cancer, where education, early detection and treatment lead to survivorship for all.
The Undy 5000 is a family-friendly 5K run/walk that was created by the Colon Cancer Alliance. It is unique because participants are encouraged to run in their boxers to bring attention to the area affected by colon cancer. We have found that by getting people talking about this disease, we can save lives!
UndyRunWalk Event 2018, please click on the images to enlarge them.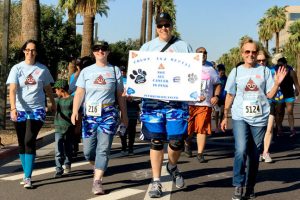 Content Sources: ccalliance.org, ccalliance.org
For More Information on this years Undy 5000, please visit:Undy 5000
Porellos "Help us to help others"

Dr. Forstner takes great pride in being a co-founder of Por Ellos along with her two dear friends, Suyen Largaespada and Tobias Engert. Headquartered in Phoenix, Arizona, USA, Por Ellos coordinates projects primarily for the locale of Granada, Nicaragua, a large colonial town in Southern Nicaragua, expanding to the rural areas surrounding the urban zone of Granada. Por Ellos develops projects to bridge the gaps in other existing larger projects, supplying resources and professional expertise to improve the conditions of the local population.
Por Ellos addresses the entire community, using small, concrete projects focused on the areas of health, education, and nutrition with the ultimate objective to improve the quality of life and there bye to improve the social situation.
Por Ellos has helped to renovate preschools and trade schools in and around Granada in addition to running basic health education days in the rural areas. We had a 10 year long-running project of physical, occupational, and speech therapy helping 200 families annually and a 3-year program that taught English to rural children ages 11-18 to help them find work in tourist-related occupations in Nicaragua. Sadly these were cut short by the civil war that occurred, and as a result the charity is on hiatus until the country stabilizes.
Content Sources: porellos.org, porellos.org/our-work/
For more information on Porellos, please visit: Porellos.org
Dr. Makarawo's – Las Terranas, Dominican Republic | 2014 Medical Mission
In March 2014, I was selected to travel with the Midwest Missions Group to a remote village in Dominican Republic where I was involved in mission work. During this one week trip, in amongst the multitude of activities involved, we were able to set up a surgical clinic and outpatient surgery department. We triaged multiple patients and operated on the largest number of patients ever in the 40 year history of this group's mission trips over the years, the surgeries performed including primarily pediatric hernias, adult hernias and adult symptomatic cholelithiasis.
Arizona's Doberman Rescue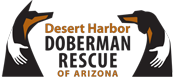 Desert Harbor Doberman Rescue of Arizona (DHDR) is Arizona's first and oldest 501(c)(3) nonprofit Doberman rescue organization. Founded on January 6, 2009, our mission is (1) to rescue placeable purebred Doberman Pinschers in Arizona, evaluate and treat them, and place them in suitable, qualified, and loving forever homes, and (2) to educate the public about our breed and about living with a Doberman.
Dr. Forstner-Barthell is a proud sponsor of the Dobie Dash, a fundraiser for this valuable charity that rehabilitates injured, neglected, and at times abused dobermans and ensures they are adopted by people who will properly care for them.
Content Source: https://azdoberescue.org/about-us/our-mission
For More Information on Arizona's Doberman Rescue, please visit: www.azdoberescue.org
These wounded warriors fought for us… It's time we fight for them™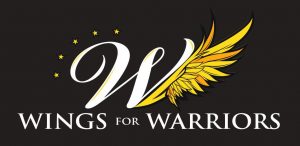 Wings for Warriors is a volunteer driven 501(c)(3) non-profit organization designed to help ensure that our combat wounded Iraq and Afghanistan War veterans returning home, or transitioning into the realm of their disabilities are getting the adequate healthcare and financial benefits that they deserve. They should expect from their local communities this type of support and outreach. We owe them that!
Content Source: WingsForWarriors.org/
2019 Event At The OdySea Aquarium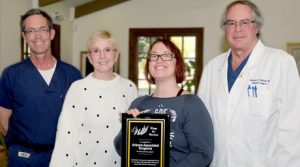 Doctors Harding, O'Neill, Forstner and Castillo posing with a beautiful plaque presented by Wings for Warriors. Dr. Forstner-Barthell is honored to of been a part of the incredible 2019 OdySea Aquarium event in support of United States Veterans!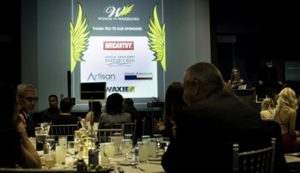 Sponsors proud to be a part the 2019 Wings For Warriors OdySea Aquarium charity event.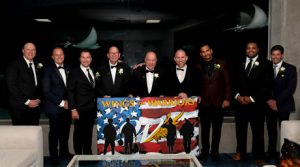 Wings For Warriors Board.
For more information on Wings For Warriors, please visit: WingsForWarriors.org/